Many electronic equipment cannot be produced without heat dissipation fans. When purchasing, we have to consider too many problems. At this time, we do not know which factors are the first consideration of the equipment. Choosing the right heat dissipation fan can not only effectively heat the equipment, but also has an important impact on the service life of the heat dissipation fan.
When the air volume or voltage of the selected cooling fan is inappropriate, the failure of cooling will also affect the normal operation of the equipment, and will seriously affect the service life of the cooling fan. If our equipment is operating outdoors, we should pay attention to the fact that the fans need to support waterproof function, different grades and salt fog prevention, etc. The life of fans that cannot meet the outdoor working environment cannot be guaranteed, and the maintenance also affects the work of the equipment. The following three steps can easily select the appropriate cooling fan.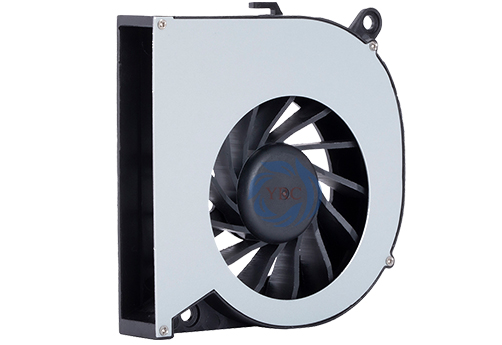 1. SelectCooling fanPay attention to the voltage. Because the power supply environment and internal circuit design of each device are different, first of all, understand what voltage cooling fan the device needs. Many models of cooling fan AC and DC fans from each manufacturer have different voltages, but the size of DC fans is redundant AC fans. The voltage of DC fans is 12V, 24V and 48V, which increases the selectivity.
2. Next, we need to consider the size of the fan. The size of the cooling fan has been taken into account at the beginning of the design of each device. Depending on the shape of the cooling fan you need, the square fan is generally an axial cooling fan. If the reserved size of the equipment is rectangular, the recommended length is twice the width, so that the two fans can be designed for parallel use. The thickness of the fan is also an important factor. The reserved thickness can be appropriately increased according to the large heat value of the equipment, and will not be limited in the subsequent fan selection.
3. Another thing to note is the support function. Different devices need fans to support different functions, which can optimize the cooling effect of the cooling fan (energy saving, noise, heat dissipation, life), and greatly reduce the maintenance cost in the later period. There are speed regulation, temperature control, monitoring, alarm, soft start, overcurrent protection, LED, high and low level conversion, characteristics, dustproof and waterproof ip65, 67, 68, salt spray prevention, anti-interference, anti-surge, noise value.
The selection of cooling fan mainly considers the power supply voltage, size and functional requirements. If different air volume requirements of the same size are involved, the cooling fan manufacturer has corresponding parameters to provide, so it is not the main concern.