What are the factors that cause the fan blades of the cooling fan to grind to the frame and get stuck?
Heat dissipation knowledge| 2022-10-27|毅荣川电子
With the continuous progress of electronic technology, many electrical equipment functions become more powerful, so that the equipment emits more heat. The design of electrical equipment is rigorous, and the heat dissipation of electrical equipment is particularly important. The importance of the cooling fan on the working equipment is reflected. The control of temperature has a great impact on the stability and life of electrical equipment. Sometimes, when we use it, the fan blades of the cooling fan are worn and the frame is stuck. What is the reason?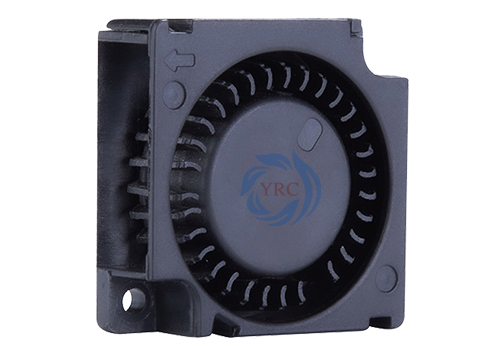 oneCooling fanDuring production, the center of the middle tube is installed offset, so we should use the alignment positioning when making the mold.
2. During the assembly of the cooling fan, the pressure of the stator of the fan is too low, which causes the parts at the bottom of the electronic board to be padded on one side, resulting in the deflection of the middle tube.
3. Before installing the fan, check whether the burr of the fan blade is too high. If it is too high, the frame of the cooling fan blade will be blocked.
4. Before installing the cooling fan, check whether the outer frame is deformed or shrunk in. If so, the fan blade frame of the cooling fan will be blocked.
If you want to know more cooling fan knowledge Q&A solutions, please pay attention to Shenzhen Yirongchuan, which has rich fan knowledge Q&A to share with you!