Let you better understand the principle and purchase elements of power cooling fan
Industry trends| 2022-11-09|毅荣川电子
I believe you are familiar with the power supply and power charger, because the power supply and power charger will emit a lot of heat during operation.Power cooling fanThe internal auxiliary power supply can be used for power supply. The SPS will provide different voltage values to the fans according to the load size detected by the UPS to achieve the effect of increasing the UPS load and air volume. Generally, the power supply of the SPS itself comes from two parts, one is the direct rectification of the mains power supply, and the other is the supply of battery voltage. If the fan is still running, it means that the SPS is still working. If it is still working, it means that its power cord or battery is not cut off. Therefore, it can be basically determined that the fault is due to the triode in the SPS power line on the UPS, or the low-voltage MOS (the switch that controls the mains power and battery power line) is broken. I have made an SPS before, and the same fault has occurred. The user can only repair it because of hardware failure.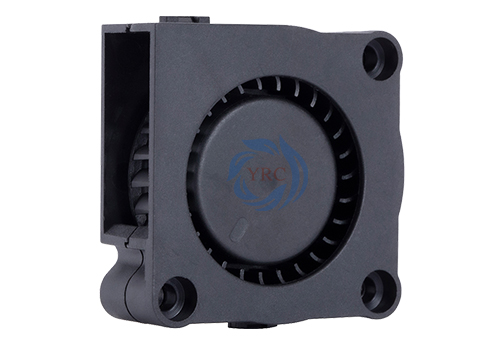 In fact, we tell you how to choose.
First of all, the air volume of the selected cooling fan meets the cooling demand of UPS. The engineer refers to the P-Q curve of the cooling fan (i.e., the wind pressure curve), comprehensively considers the wind pressure factor when the air volume is satisfied, and selects the most suitable cooling fan. The P-Q diagrams of many companies are even copied or imagined. Our company has three wind tunnels, which can measure from 0.2 CFM to 2000 CFM. The true and accurate data provide a reliable guarantee for our products.
The influence of environmental factors on the performance of the cooling fan. Most cooling fan manufacturers use ordinary PCB boards for each fan, which are produced in large quantities and have a large inventory. The application environment of UPS industry is very bad compared with other industries, and ordinary cooling fans can not meet their needs at all. Our engineers have solved the problem of cooling fans for UPS manufacturers in Xinjiang in the past. The cooling fan products purchased by a manufacturer do not consider environmental factors. The local temperature difference between day and night is large, resulting in the deformation of the fan tube, and the cooling fan can not work normally, thus affecting the normal operation of UPS. Our cooling fan products are professional and customized. Our engineers fully consider the adverse environmental factors through field investigation, and transform the research data into experimental improvements or develop the most suitable products.
For more technical guidance, please pay attention to Shenzhen Yirongchuan.