Analysis of common faults and maintenance methods of DC cooling fan
Heat dissipation knowledge| 2022-11-08|毅荣川电子
The most common electronic components in the current society areDC cooling fanAt ordinary times, we all know that a DC cooling fan has been used for too long, or when buying it, we buy some cheap and no quality assurance businesses. Under these factors, the DC cooling fan will have some faults, but what are these faults? Let's introduce them to you by Yirong Chuan?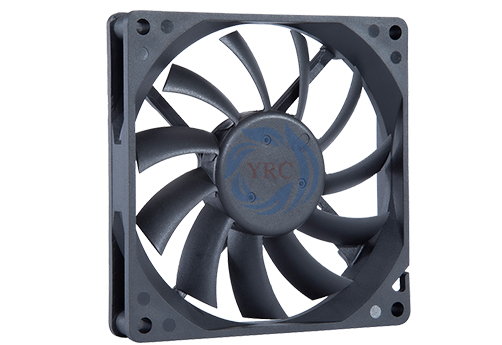 1. In case of sudden noise, first check whether the DC cooling fan has accumulated too much dust to dry the lubricating oil of the fan motor, which causes the motor to have a sound similar to that of the boom. The solution is to clean the radiator with tap water, wipe the gap with a small medical cotton swab, and let the lubricating oil drop into the core for about 1 to 2 drops.
2. The DC cooling fan has been used for less than one week, and the noise is too loud, and the fan speed may be too low, resulting in the failure of lubricating oil on the rotating bearing. The solution is to fill the fan with antifreeze lubricating oil and pay attention to the temperature of the surrounding environment.
3. The DC cooling fan automatically shifts its position, and the fixed radiator fastener fails. The fan displacement is caused by the resonance phenomenon during operation. The solution is to replace new fasteners.
The above is the solution to common faults of DC cooling fan. It is very important to select a good DC cooling fan. It can not only make the equipment run normally, but also prolong its life and increase its efficiency. If you want to know more about DC cooling fan, you can pay attention to Shenzhen Yirongchuan.