In some factories, cooling fans are used, especially in the production of large equipment. When we buy cooling fans, we will pay attention to the fan function, air volume, wind speed and noise size, current, voltage and power, and we will ignore the problem of fan life.
When we choose and buy cooling fans, when the parameters and functions of the fans meet the needs of the equipment, we should choose the longer the service time of the fans, the longer their service life will be. General fan warranty regulations are also long-life. The service life of a fan is related to the maintenance and fan cost. The fan with long service life can reduce the replacement frequencyAC fanWhat factors are related to the life span? Let's explain it to you: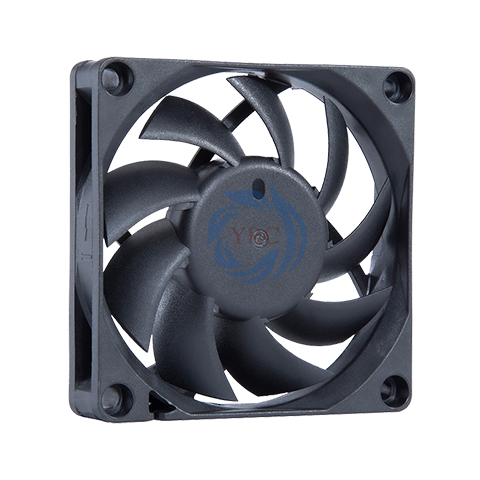 The life of the AC fan is related to the bearings used, the operating ambient temperature of the heating fan and the balance of the fan blades.
1. The length of service life is related to the bearing used by the fan. The service life of fans with different bearings is different. The double ball bearing is better than the fan bearing, and its service life is between 50000 and 100000 hours. Oil bearing is used, and its service life is about 10000h. Hydraulic bearing has more oil storage space than oil-bearing, and its service life is about 40000 h. This is the life of general bearing at normal temperature, so the selection of bearing accounts for a large proportion of the life of cooling fan.
2. The ambient temperature of the cooling fan also has a great relationship. If the temperature is higher, the service life of the fan will be reduced.
3. Poor balance of fan blades will lead to fan vibration. Long-time vibration will increase the noise for a long time, resulting in weightlessness, and then the fan blades may get stuck directly.
This is also the reason why the cooling fan users are buying is easy to break down. Pay more attention to the above points, and you will avoid many misunderstandings. This is also the reason why many users fail to buy cooling fans for a long time. Is it necessary to pay attention to some of the above problems? Yirongchuan Electronics recommends that you pay attention to the above problems when purchasing cooling fans in the future, so that your cooling fans have a longer service life.