If aTurbofanIt stops rotating suddenly, usually because the transmission line connector is loose or poor contact, or the generator fuse is blown, or the unit has a short circuit or open circuit fault, all of which cause the turbine fan to stop running suddenly. If you encounter What are the ways to prevent or solve this situation? Next, I will explain the methods to you?
Inspection method:(1) Check whether the transmission line connector on the fan device is loose, whether the oxidation contact is poor, and whether the oxidation layer should be removed and connected firmly.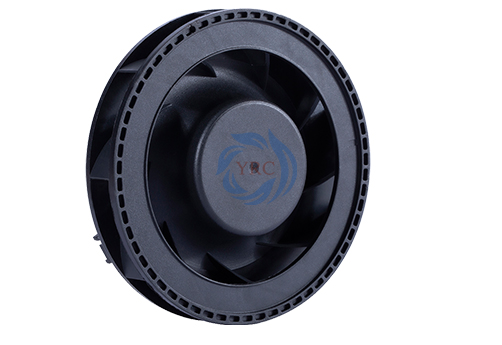 (2) Check whether the fuse is blown. If it is, replace it with a fuse of the same specification.
(3) Check whether the transmission line, rectifier circuit, fan, etc. are short-circuited or open-circuited by the following methods:
Short circuit fault check:The axial flow fan adopts a three-phase bridge rectifier circuit, and uses a multimeter to measure the front and rear resistance values of the six rectifier diodes of the rectifier. If the forward and reverse resistance of each diode is very small, it may be a short circuit of the secondary pipe or fan, which should be repaired or replaced separately.
Inspection of open circuit fault:Measure the oil pressure output of the fan output end, the internal disconnection of the transmission line, the disconnection of the rectifier diode or the open circuit of the generator coil. A multimeter R * 100 Ω test block can be used to find the breakpoint and replace the damaged components.
Maintenance tips: If the rectifier is damaged and the rectifier of the same type is not replaced, the rectifier can be used to replace the generator of an automobile or tractor in an emergency.
For more technical guidance, please pay attention to Shenzhen Yirongchuan.