The development of electronic products in our society is relatively rapid, including electronic componentsCooling fanIt is obvious that we can see more models and specifications in the market. In this way, many buyers focus not only on how to choose a suitable fan, but also on the different performance of cooling fans from different manufacturers. So what are the main parameters needed to buy a suitable fan when purchasing.
1. What I want to determine first is the size of the fan volume. First of all, we need the fan unit, which is generally in millimeters.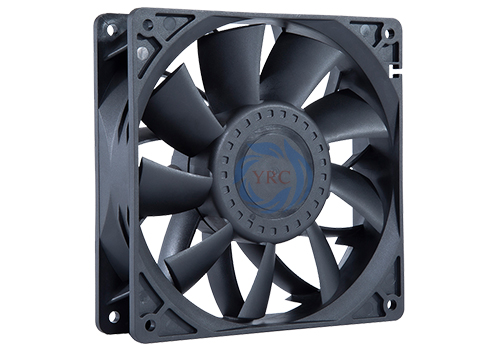 2. The rated voltage is the voltage index of the cooling fan under stable working conditions. You must check the voltage of your equipment that needs heat dissipation. The voltage of the DC cooling fan commonly used by manufacturers is generally 12V, but not all are appropriate.
3. The speed of cooling fan required by each equipment is different, which is also an important parameter to understand. The air volume caused by high and low speed is different.
4. Air volume, the most intuitive and important indicator to measure the capacity of a cooling fan, is CFM.
5. Some equipment need cooling fans with high noise requirements, which is irrelevant to heat dissipation.
6. The bearing used by a fan is different, and its service life is different. The bearing will also affect the overall performance of the cooling fan.
7. The cooling fan has another detail that is easy to be ignored, that is the connector.
8. The working voltage range refers to the voltage range that the cooling fan can work normally. It is related to the self-made cooling fan speed controller. The voltage regulated by the governor must be within the specified range before the cooling fan can work normally.
The above is the introduction of the parameters of the cooling fan. Cooling fans are widely used in computers, communication products, medical equipment, frequency converters, new energy and other equipment. When selecting, you can choose the cooling fan that is suitable for you.